With summer arriving shortly, the sun becomes stronger and the UV radiation is dangerous to our skin health. One in five people in the United States will develop skin cancer. As a child, I loved the outdoors playing sports and swimming. I always sunburned and developed skin cancer twenty-three years ago and would like to share a few tips for prevention.
Use a broad-spectrum UVA/UVB moisturizer with sunscreen SPF of 15 or higher everyday
Reapply every 2 hours if outdoors
Wear protection clothing such as hats and sunglasses
Avoid sun from 10-2
Avoid tanning beds
Self-check your skin
To keep my skin healthy and prevent signs of aging, I use Exquis moisturizer. The Exquis products bring together traditional ayurvedic actives including turmeric, avocado, aloe vera, basil, and sandalwood. The ayurvedic herbal extracts, antioxidants, emollients, shea butter, and vitamins provide optimum moisture and protection for my skin. Wishing you all a great summer full of enjoyable activities, but please always keep skin cancer prevention and your healthy skin in check. Exquis Skincare products are available online at https://www.exquisskincare.com/x/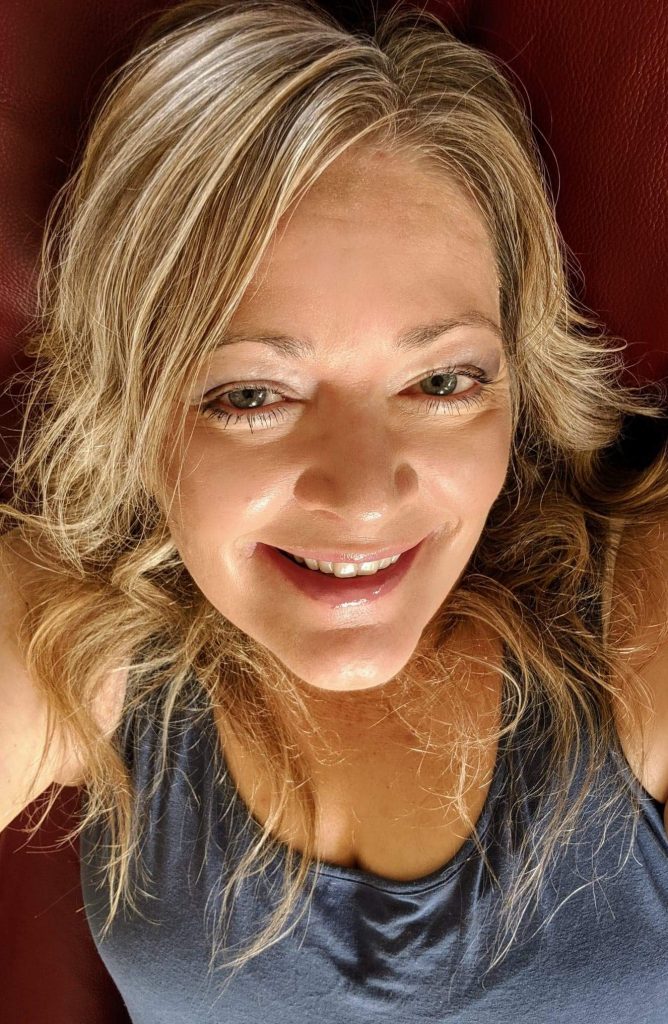 About the Author
Allison Dooley, RDH, ADT, MSH, has been in Dentistry for 27 years with a strong passion to educate her patients. She feels that the most important component of patient education is the link between oral health and systemic disease, as well as how nutrition plays an integral part in both.