Psoriasis Skin Care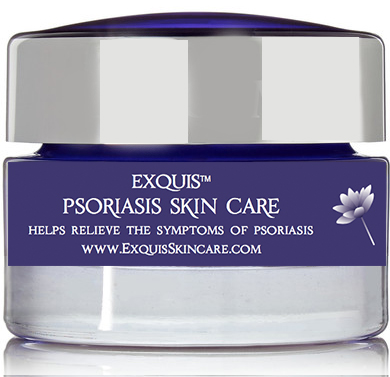 Helps relieve the symptoms of Psoriasis
1.0 Fl Oz (30 ml)
$35.95
What is this:
This is an advanced ayurvedic treatment to help relieve the symptoms of psoriasis.
Fast absorbing, Pleasant scent, Non sticky, Soothing and Silky after feel
Easy to apply, Affordable yet premium quality
Made in U.S.A. Perfected for all ethnicities
Key Ingredients:
Exquis Psoriasis Skin Care is delivered through a proprietary liposome delivery technology and is rich in
Ayurvedic natural actives: Neem, Turmeric, Basil, Sandalwood
Salicylic acid to promote sloughing of dead skin cells and reduce scaling
Moisturizers: Phospholipids, Hyaluronic acid, Lactic acid, Aloe Vera, Avocado, Allantoin,
Antioxidants: Vitamin C, Vitamin E
Niacinamide, Minerals, Herbal extracts
What it is formulated WITHOUT:
Parabens
Sulfates
Phthalates
Animal testing
Benefits
This Ayurvedic treatment helps relieve the symptoms of psoriasis including:
Red patches of skin covered with silvery scales
Small scaling spots (commonly seen in children)
Dry, cracked skin that may bleed
Itching, burning or soreness
Thickened, pitted or ridged nails
Swollen and stiff joints
How to use
Cleanse the skin thoroughly before applying the product. Cover the entire affected area with a thin layer one to two times daily. If bothersome dryness or peeling occurs, reduce application to every other day.