Exquis Philosophy
At EXQUIS our philosophy is to create exquisite skincare products with higher efficacy and higher tolerability.
Modern medicine focuses on destroying pathogenic invaders from outside the body. Ayurveda focuses on making the body's defenses as strong as possible through promoting inner balance. Creating a fusion of the Eastern and Western world philosophies, we use the latest in cutting-edge skincare technology to deliver the most luxurious skin experience you have ever imagined. Our products, both highly effective yet gentle on your skin, unlock the mysteries of ancient practices going back thousands of years. Using Exquis products restore the skin's natural balance and enhances its youthful appearance.
Benefits Natural Actives
Aloe Vera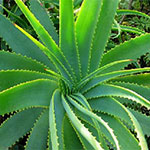 The Aloe plant and its derivative products have played a role in medicine and health care dating as far back as the 4th century B.C. There are five natural occurring anti-inflammatory agents that exist along with growth factors located in the plant. They work synergistically to relieve pain sensations, reverse scarring and speed healing miraculously. It is an odorless skin protector, non-toxic, non-greasy and allows the skin to breathe and perspire normally. Aloe contains nutrients, vitamins, active compounds, essential minerals and amino acids that reduce inflammation. It is used in burn centers around the world, but has also been proven effective in treating acne, psoriasis, insect bites, inflammation, fungus, it is moisturizing and can slow the aging process.
Alpha Bisabolol

A Chamomile derived extract, this provides anti-inflammatory effects, soothing sensations, antibacterial defense, and is remarkable for sensitive skin. Additionally, it helps to calm and repair tissue.
Ammonium Lactate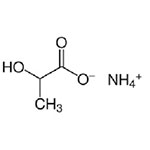 Clinically proven to treat dry, itchy, or scaly skin conditions (e.g., xerosis, ichthyosis). It works by increasing the skin's natural moisture. Primarily an exfoliant, it also stimulates skin repair, increases collagen production, increases skin thickness, improves elasticity, and is effective in the treatment of acne vulgaris. It improves skin texture and tone and additionally decreases enlarged pores.
Avocado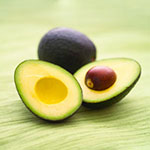 Avocado extract yields rich and extremely deep penetrating oil, high in vitamins A, D and E, as well as potassium. It is commonly referred to as the youth mineral. It contains proteins, lecithin, beta-carotene and more than twenty percent essential unsaturated fatty acids.
Avocado extract is high in sterolins, which have been reported to reduce age spots, help heal sun damage and scars. It is the sterolins in the oil that helps to soften the skin and impart a superior moisturizing effect. For this reason, it is an ideal for those with dehydrated or sun damaged skin, providing regeneration and rejuvenation. In a study done at the Department of Food Engineering and Biotechnology, Technion-Israel Institute of Technology in 1991, it was found that avocado oil significantly increases the collagen production in the skin – a component that usually breaks down as we age.
Avocado oil is easily absorbed into deep tissue, and with its wonderfully emollient properties, makes it ideal for aging skin.
Basil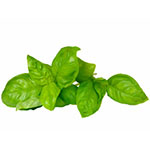 Basil is known for both its topical skin care benefits and as a powerful anti-aging supplement. Basil's anti-oxidant, antiviral and antibacterial properties are the perfect skin care combination. Basil essential oil is used topically to massage the skin. It enhances the luster of dull looking skin as well as hair. As a result, it is extensively used in many skin care supplements that work to improve the tone of your skin. It has added benefit of improving acne and skin infections.
Chamomile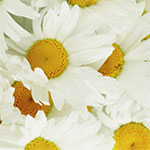 Chamomile contains phenolic derivatives, having both antiseptic and healing quality, serves beneficial in relieving skin congestion. These soften the skin, making it an effective ingredient in any anti-aging cosmetic product.
Chamomile is one of the most widely used botanicals and has carminative, emollient, healing, tonic, antioxidant and anti-inflammatory properties. It contains azulene that helps to reduce puffiness and cleanse pores of impurities.
The alpha-bisabolol in the oil promotes granulation and tissue regeneration. Chamomile oil also aids in wound healing and is extensively used with skin problems such as rashes, acne, eczema, psoriasis, hypersensitive skin and allergic conditions. The flavonoids as well as the lipophilic (sesquiterpenes) compounds found in camomile oil help to reduce capillary fragility, which in turn helps to strengthen the skin. The vasoconstrictor properties have the added benefit of helping to reduce redness of skin due to enlarged capillaries.
Eucalyptus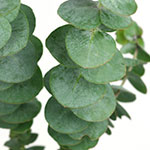 This wonderful oil is derived from the well-known Eucalyptus plant found primarily in Australia. The extract provides a diverse array of benefits ranging from medicinal use to employment in fragrances. Long known as a potent anti-inflammatory and anti-bacterial, this plant has served a tremendous role in skincare. Its rich aroma has provided the foundation for many cosmetic agents and it remains one of the most useful skincare ingredients available today.
Ginger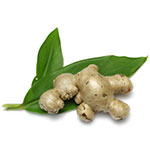 Ginger plants are native to Asia have been used for more than 5,000 years in folk medicine and cooking. In topical use, ginger is known for its warm, invigorating properties, making it a favorite for massage oils and lotions. When used on facial skin, it can help reduce breakouts by cleansing pores and drawing toxins out of skin. It is helpful in decreasing inflammation from a recent breakout or healing scar. Ginger also has anti-fungal properties and is a natural way to treat athlete's foot.
Jasmine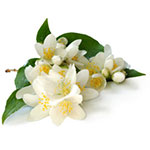 Jasmine, a plant with universal appeal and a long history of use as a cosmetic, medicine, perfume and incense by many different cultures around the world. It is known in the East as the "King of Aromatics". Although Jasmine can be used on any skin type it, is particularly good for hot, dry and sensitive skin, especially where there is redness and itching. Jasmine is soothing and calming to the skin and is a valuable addition to any skincare cream.
Mint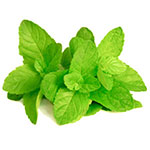 Famous for its fresh scent, mint has a versatile array of benefits that has long been established in Ayurveda. Used in perfumes and colognes, mint has also been shown to be an incredible skin cleanser. It is used to soften and soothe skin while simultaneously curing infection and impurities. Studies have even shown a possible benefit in patients with Acne. This dynamic plant functions to rejuvenate and refresh the skin, allowing for a wonderful skincare experience.
Neem Leaf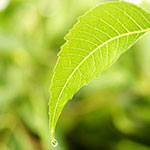 Derived from an exotic tree found in Southeast Asia, the neem leaf is truly an exquisite component of our skincare products. Throughout history, it has been commonly referred to as the "Divine Tree" or the "Heal all" due to the incredible attributes it brings. It has been a central component in many of the ancient Hindu ceremonies that are still practiced to this day.
Neem oil has been found to improve skin elasticity and has even had a positive effect on patients with symptomatic Acne. It leaves skin soft and supple, while melting away impurities allowing for a rich and luxurious skin transformation.
Phospholipids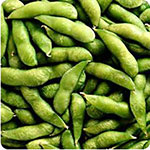 Phospholipids rebuild the skin's barrier level and act as a reservoir for the prolonged delivery of the natural active nutrients and moisture to the inner layer (dermis) of the skin. Natural phospholipids serve as fantastic humectants. An important benefit, phospholipids are hygroscopic (attract water from the surrounding air) and hold water where an increased level of hydration is needed. Therefore, phospholipids increase the hydration levels of the skin without being occlusive (forming a film to prevent water loss, and preventing normal cellular function). A recent study proved the value of topically applied phospholipids in skincare. It found that environmental factors (sun, wind, pollution) and the detergents and solvents, found in most skin cleansers, actually stripped the natural phospholipid content from the top layer of skin. This loss resulted in a rough feel and a pitted appearance under a microscope. Importantly, the phospholipids in the uppermost skin layers cannot be replaced by natural cell function, as the top layer of cells no longer metabolize; they serve only as a protective barrier.
Rose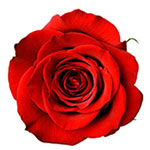 Rose extract and rose oil have a host of beneficial effects on the skin and are great for promoting a youthful complexion with good tone, elasticity and an even color. It has excellent emollient and hydrating properties, which allow the skin to stay soft, properly moisturized and fight any dryness or dehydration. The stimulating action of Rose oil is crucial in fighting aging and maintaining a soft and youthful complexion.
Salicylic Acid

Topical salicylic acid is used to help clear and prevent pimples and skin blemishes in people who have acne. It has also proven beneficial in treating skin conditions that involve scaling or overgrowth of skin cells such as psoriasis (a skin disease in which red, scaly patches form on some areas of the body), ichthyosis (inborn conditions that cause skin dryness and scaling), dandruff, corns, calluses, and warts on the hands or feet.
Salicylic Acid is a naturally occurring Beta-Hydroxy Acid derived from Willow Bark. It is a highly effective superficial peeling agent, oil reducer and pore cleanser. It exfoliates (removes) aging cells, dirt and debris attached to the skin surface much more effectively than any Alpha Hydroxy Acid. Removing the superficial aging cells stimulates new cell growth and pushes younger healthier cells up onto the skin's surface.
Salicylic acid is a key ingredient in many skincare products for the treatment of acne, psoriasis, calluses, corns, keratosis pilaris, and warts. It works as both a keratolytic and comedolytic agent by causing the cells of the epidermis to shed more readily, opening clogged pores and neutralizing bacteria within, preventing pores from clogging up again by constricting pore diameter, and allowing room for new cell growth. Because of its effect on skin cells, salicylic acid is also used in several shampoos used to treat dandruff.
Sandalwood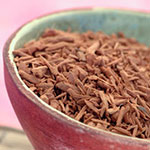 Known for its exotic origins and opulent scent, sandalwood has a long history of use for skincare in India. A highly regarded medicinal herb in Ayurveda (traditional Indian medicine), sandalwood has been used to treat skin infections like rashes and acne. Sandalwood is also used as an anti-aging treatment to add radiance and prevent wrinkles in delicate facial skin. With anti-microbial and anti-inflammatory properties, and a built in fragrance sandalwood is a valuable skin care ingredient.
Nourishing Seaweed for Natural Skin Care

The use of seaweed nourishes, protects, and increases circulation making it vital to maintaining healthy skin and body. Seaweed is packed with vitamins, minerals, trace elements, and amino acids that are essential in maintaining healthy and youthful skin. This natural marine wonder helps slow the aging skin process while protecting it from the harsh environmental elements in the air and water. Essential vitamins include: A1, B1, B2, B6, B12, C, E, K, pantothenic acid, folic acid, and niacin. As well as being rich with antioxidants such as beta-carotene and over 60 trace elements that include potassium, calcium, iodine, magnesium, phosphorus, iron, zinc and manganese, seaweed is a major source of B12. Selenium and ascorbic acid protects the skin from damaging free radicals. Organic Iodine found in seaweed increases metabolism. Seaweed also contains fatty acids to combat skin irritation and inflammation.
Shea Butter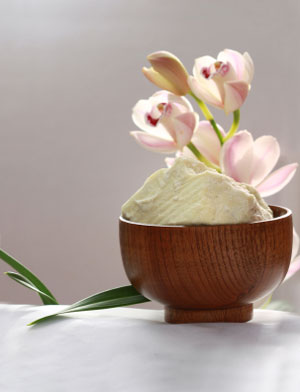 Shea butter is derived from a fruit on the karite tree, found growing in West Africa. The most common species is butyrospermum parkii.
Shea butter evens skin tone & returns luster to skin & hair.
Absorbs quickly into the skin without leaving greasy residue.
Moisturizes & protects skin & scalp, especially processed & heat-treated hair.
Doesn't clog pores or block the hair shaft.
Revitalizes, softens & maintains skin moisture.
Naturally rich in vitamins A, E & F which are essential to the body.
Penetrates deep into skin to help restore elasticity.
Shea Butter benefits your skin by keeping it clear & smooth.
Helps soothe scalp & skin irritations
Antioxidant vitamins in Shea Butter: Vitamin A & E function to balances and normalize the skin. They helps keep it clear and healthy and are particularly beneficial for dry or sun-exposed skin. Vitamin A has soothing and hydrating properties. They provide healthy skin collagen, which prevents premature wrinkles, facial lines and slackened skin. Vitamin E has well known natural healing properties.
Vitamin F - acts as a skin protector and revitalizer. It soothes rough, dry or chapped skin on contact and helps soften and revitalize dry or damaged hair. Vitamin F consists of linoleic, linolenic and arachidonic acids, the three essential fatty acids.
Soy
Used in ancient Chinese medicine for thousands of years, a recent surge in research has brought Soy to the forefront of medicine today. Often referred to as the miracle food, Soy has a host of antioxidant and anti-inflammatory benefits. Isoflavins, a key component of Soy, has been shown to also improve collagen formation and skin elasticity, giving skin a vibrant, replenished look. It also inhibits enzymes that work to break down the skin's support layer. Leaving skin moisturized and smooth, Soy has also been shown to even out skin tone, improve the appearance of sun-damaged skin, soften texture, and even reduce the appearance of unwanted hair. It is important to note that topical soy does not exert any hormonal effects.
Turmeric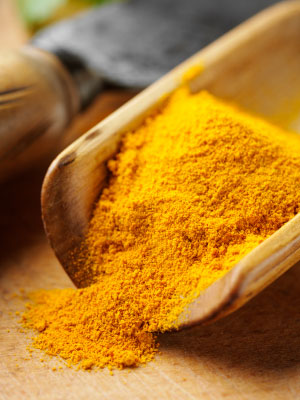 Turmeric (INCI: Curcuma longa) is an ancient powdered spice that is part of the ginger family. It has a wide range of therapeutic and cosmetic benefits. The active ingredient, curcumin, is a natural antiseptic with antibacterial and antimicrobial properties. It heals and prevents dry skin and is used to treat eczema, psoriasis and acne. Turmeric is traditionally used in daily face and hair care, as well as in Hindu celebrations. It has also been shown to slow the aging process and wrinkle formation. Turmeric can be used to treat skin inflammation and protect the skin from damage at the cellular level. Skin care products made with turmeric are also known to enhance beauty by giving the skin a healthy glow.
Vitamin B3 (Niacinamide)
Known as nicotinic acid, and niacinamide Vitamin B3 is a potent cell-communicating ingredient that offers multiple benefits for aging skin. Niacinamide can improve skin's elasticity, dramatically enhance its barrier function, help erase discolorations and revive skin's healthy tone and texture.
How Vitamin B3 (Niacinamide) Helps Your Skin
There are 2 important enzymes (NADH and NADPH) that contribute to the production of cellular energy and lipids (responsible for cell growth). With a sufficient supply of both enzymes, your skin creates an effective barrier to external factors that influence the aging process. However, the levels of both NADH and NADPH decline, as we grow older. When applied topically, vitamin B3 seems to reduce their rate of decline.
Because topical application of niacinamide can help preserve levels of NADH and NADPH, it contributes to the support of the skin's barrier against pollutants and other irritants. As a result, many skin conditions, such as acne, the redness associated with rosacea, and other inflammatory signs can be actively managed. Also, vitamin B3 has shown to be useful for encouraging the production of natural emollients that can help the skin remain hydrated.
Clinical Tests With Niacinamide
While research is ongoing to uncover additional properties of vitamin B3, a number of clinical tests have already been conducted. A study organized by Proctor and Gamble found that not only is niacinamide well-tolerated by all skin types, but also reduces the appearance of hyperpigmentation, redness, yellowing, and blotchy spots on the face.
References
The Nicomide Improvement in Clinical Outcomes Study (NICOS): results of an 8-week trial.
Niren NM, Torok HM. University of Pittsburgh Medical Center, Pennsylvania, USA. Cutis. 2006 Jan;77(1 Suppl):17-28.
Abstract
The Nicomide Improvement in Clinical Outcomes Study (NICOS) was an open-label, multicenter, prospective cohort study designed to assess the clinical utility of oral pharmacologic doses of nicotinamide and zinc in 198 patients with acne vulgaris and/or rosacea. The study's primary efficacy measures were patient global evaluation and patient evaluation of the percentage of reduction in inflammatory lesions after 4 and 8 weeks of treatment; overall patient satisfaction also was recorded. The study formulation consisted of nicotinamide 750 mg, zinc 25 mg, copper 1.5 mg, and folic acid 500 microg, marketed as Nicomide (Nic/Zn). Nic/Zn was designed to deliver adequate concentrations of nicotinamide and zinc to effectively treat inflammatory cutaneous conditions with a safety profile suitable for long-term administration. After a relatively short treatment period of 4 weeks, the number of patients enrolled in NICOS who reported improvement was significantly greater (P<.0001) than the number who reported either no change in or worsening of their condition. Of the patients studied, 79% reported their improvement in appearance as moderately better or much better, as measured by patient global evaluation, and 55% reported moderate (26%-50% reduction in lesions) or substantial (>50% reduction in lesions) improvement after 4 weeks of treatment (P<.0001). The percentage of patients who responded to therapy continued to increase through the 8 weeks of treatment. When comparing patients who received concomitant oral antibiotic therapy (51/198, 26%) with those who received Nic/Zn tablets as their only oral therapy (147/198, 74%), the percentage of patients who responded to treatment was not significantly different between treatment groups (P=. 13). This finding was particularly interesting given that most patients studied considered their condition to be of at least moderate severity (143/198, 72%). It appears that the addition of an oral antibiotic to a treatment regimen that includes Nic/Zn tablets may not be necessary because the combination did not significantly increase the percentage of patients responding. Nic/Zn tablets appear to be an effective oral therapy for the treatment of acne vulgaris and rosacea when used alone or with other topical therapies and should be considered a useful alternative approach to oral antibiotics for the treatment of acne vulgaris and rosacea.
Vitamin B5
Vitamin B5 (Panthenol) improves the appearance of the skin. D-Panthenol is the pro-vitamin of D- Pantothenic acid (Vitamin B5). Vitamin B5 plays a key role in the human intermediary metabolism. It is a part of the Coenzyme A. Deficiency of Vitamin B5 results in many dermatological disorders.
References
Topically applied Panthenol is absorbed by the skin and transformed into Pantothenic acid.
G. Stuttgen, H. Krause, Arch. Klin. and Exp. Dermat. 209, 578-82 (1960)
An ointment with Panthenol prevents erythema due to UV light.
R. Lange, Med. Klin. 52,1379 (1957)
A cream with 5% Panthenol accelerates the healing of superficial wounds by 30%.
H. Weiser, G. Erlemann, Perfumerie and Kosmetik, 68, 425-428 (1987)
A cream with Panthenol regularly applied to the skin improves the moisture content of dry skin significantly.
E. Wagner, Perfumerie und Kosmetik, 75, 260-267 (1994)
Vitamin C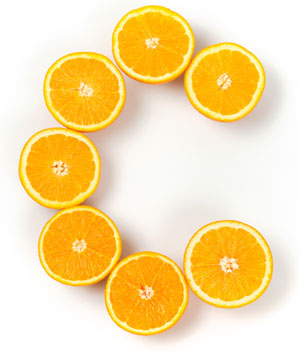 Vitamin C is required for the growth and repair of tissues in all parts of your body. It is necessary to form collagen, an important protein used to make skin, tendons, ligaments, and blood vessels. Vitamin C is essential for the healing of wounds, and for the repair and maintenance of cartilage, bones, and teeth.
Vitamin C is one of many antioxidants that block some of the damage caused by free radicals, by-products that result from extensive sun damage. Study after study has demonstrated the beneficial effects of Vitamin C for both cosmetic and natural health improvement.
The build up of these by-products over time significantly contributes to the aging process and can ultimately lead to the development of various health conditions such as cancer, heart disease, and a host of inflammatory conditions like arthritis. Antioxidants also help reduce the damage to the body caused by toxic chemicals and pollutants such as cigarette smoke. The body does not manufacture vitamin C on its own, nor does it store it. It is therefore important to include plenty of vitamin C-containing foods in your daily diet.
Vitamin E
Vitamin E is a fat-soluble vitamin that acts as an antioxidant. It protects body tissue from damage caused by unstable substances called free radicals. Free radicals can harm cells, tissues, and organs. They are believed to play a role in certain conditions associated with aging as well as a host of disease pathologies. It has been a well-established skincare ingredient that synergistically works to improve appearance and health.