Management
Dr. Kalidas Kale, Founder & CEO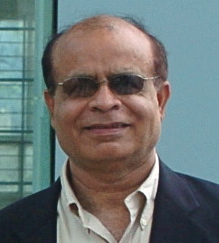 Dr. Kalidas Kale has over 25 years of pharmaceutical R&D experience in the area of novel drug delivery technology, including dermal and transdermal delivery. He obtained a Ph.D. in chemistry from the National Chemical Laboratory in Pune, India and completed his postdoctoral research at Centre des Recherches sur les Macromolecules in Strasbourg, France and Carnegie Mellon University in Pittsburgh PA. He is world-renowned for his contributions and expertise in the field of polymers, colloids and skincare.
Dr. Kale has worked as a principal product development scientist and manager at world-renowned industrial research laboratories including American Cyanamid Company, now Pfizer Inc. (Liposome based drug delivery, parenteral and oral drug delivery), Bristol Myers Squibb Company (Consumer Medicines, Skincare, External technology assessment and New business development) and Barr Laboratories, now TEVA Pharmaceuticals (Management of external projects, Generic drug development). He has received several awards of distinction in recognition for outstanding contributions in developing new products and enabling product launches.
Dr. Kale has also served as an Associate Professor in Pharmaceutics at St. John's University. At St. John's, he served as a mentor to talented graduate students and their pursuits in understanding transdermal and liposome delivery. He has also been invited to speak at several international conferences regarding his expertise in the area of novel drug delivery. His accolades include being nominated for a speaking distinction by the organizing committee at the prestigious first International Pharmaceutical Congress in Brazil.
With his numerous patents and research publications, Dr. Kale began searching for something more. Using his knowledge and expertise, he wanted to develop something that could literally change the face of skincare. For over ten years, Dr. Kale began perfecting his formula and has finally developed what is believed to be "the perfect system" for dermal delivery.
Dr. Kale's vision, blending his leading delivery system with both Natural Ayurvedic and Western world ingredients, gave birth to Exquis- the ultimate in luxury skincare.
Advisors
Harsha Murthy, Advisor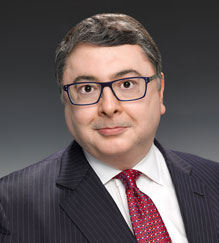 Harsha Murthy is a senior pharmaceuticals and finance executive who has served in numerous leadership positions in the private sector, government and on nonprofit and for-profit boards. Mr. Murthy is currently the Managing Partner of Consummate Capital, LLC, a New York City-based fund that invests in branded and legacy pharmaceutical therapeutic products. Prior to Consummate Capital, Mr. Murthy was founding and managing partner of Konanda Pharma Partners, a New York City-based private equity fund that invested in mature branded pharmaceuticals. Prior to Konanda, Mr. Murthy was Executive Vice President and Corporate Head of Strategic Planning and Business Development for King Pharmaceuticals, a S&P 500 vertically integrated pharmaceutical company where he led King's M&A, strategic licensing/alliance and divestiture activities.
Before that, Mr. Murthy was an early team member at Eyetech Pharmaceuticals, which was one of the most successful biotech startups in history as it developed a treatment for age-related macular degeneration, the leading cause of blindness in the Western World. Mr. Murthy has also served as a managing director at GE Capital, where he focused on international equity/infrastructure investments in Asia, Africa, South America and the U.S. as well as working with kRoad Ventures, a venture capital fund focused in the energy sector.
Mr. Murthy has served on numerous for-profit boards of directors, including those of Electrolux Corporation, Validus Pharmaceuticals (CNS products), Fontus Pharmaceuticals (rheumatology), MedDEV, Inc. (neuroscience) and TenduTV (digital media company). He has been an advisor to numerous start-up companies in the biotech, pharma, medical device and technology spaces. He is vice-chairman of the board of directors of the Aplastic Anemia and MDS International Foundation (rare bone marrow diseases) and serves in leadership positions on numerous non-profit boards of directors in the arts, civil rights and education/scholarship fields. He is a member of the Duke Angel Investor Network and been an active member of innovation and entrepreneurship groups in New York, Washington, DC and North Carolina.
Mr. Murthy has been a frequent speaker on healthcare and international business issues before industry groups and at academic institutions such as Columbia, Stanford, Harvard, the University of Southern California Business School, Duke, Princeton and the University of Richmond. Mr. Murthy holds degrees from Duke and Stanford.
Patricia Werschulz, Advisor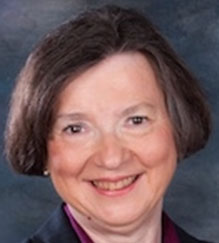 Ms. Werschulz is an experienced patent and trademark attorney specializing in assistance to small businesses and startups needing help with legal protection for their intellectual property. She has helped clients obtain over 70 patents and 70 trademarks. Prior to her legal career, Ms. Werschulz spent over 30 years as a chemist in the pharmaceutical industry before changing careers, including almost 20 years at Bristol-Meyers Squibb Consumer Medicines Division in manufacturing and R & D. She was a Director in Product Development working closely with marketing, manufacturing and logistics to bring new products from concept stage to store shelf.
Pat is an intellectual property lawyer and a registered patent attorney with many years of industrial experience in product development and manufacturing. Prior to entering law practice, Pat was a chemist in the pharmaceutical industry, holding positions from bench chemist to Research Director. While working in consumer products for a Fortune 100 company, she developed a fascination for trademarks, learning the importance of branding. She chose law, specifically intellectual property law, as a second career because of a long-held fascination with patents and trademarks.
After spending decades in the pharmaceutical industry working with patents, either researching for submission in new patent applications or developing a non-infringing alternate to a competitor's patent, she wanted to help others file their own applications. As the owner of intellectual property law firm, she provides professional and personal service to inventors, business owners and artists. With an excellent track record of preparing patent and trademark applications and shepherding these applications through the US Patent and Trademark Office, she helps clients protect their valuable ideas. She counsel clients on strategies for building valuable portfolios of intellectual properties both in the US and abroad. Pat's patent practice has not been limited to just life sciences, but also includes a wide range of industrial consumer products. She has helped clients obtain patents in a wide range of art, from clothing to automobile parts, from baby accessories to sporting equipment.
Ms. Werschulz received her B.S. degree in Chemistry from Chatham College of Pittsburgh, her M.B.A from Fordham University and her J.D from Rutgers School of Law–Newark. Ms. Werschulz has a history of academic excellence, receiving the ABA/BNA Award for Excellence in Intellectual Property Law at Rutgers, the Dean's Award for Academic Excellence at Fordham, graduating with the highest G.P.A. in her class and the American Chemical Society Outstanding Senior Chemistry Major as an undergraduate.
Louis Masi, Advisor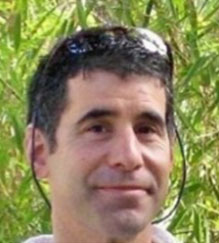 Dr. Masi is an Executive Vice President (Cofounder and Founding CEO) – of Flo Design Sonics Inc. Previously he was Director, Competitive Intelligence and Technology at Mentor Corporation (Acquired by Ethicon/JnJ), and held positions as a Senior Director, Technology at Inamed Corporation (Acquired by Allergan), and a Unit Manager, Quality Control with Genzyme BioSurgery. Education: Massachusetts Institute of Technology, Ph.D. Advanced Engineering Fellowship in Applied Sciences