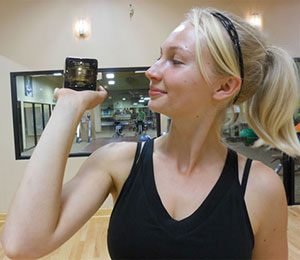 Here are before and after photographs showing the remarkable results achieved on a variety of skin conditions through the use of Exquis Advanced Ayurvedic Skincare products.
Exquis Skincare cannot guarantee these results in all situations, but that the photos are examples.
Anti-Aging
Oily Skin, Dark Circles under the Eyes, Black Heads, Uneven Skin Tone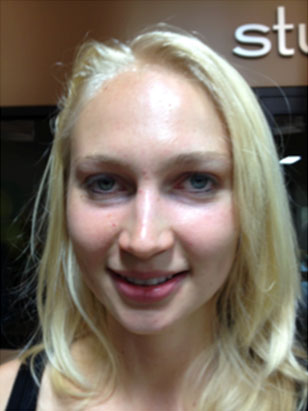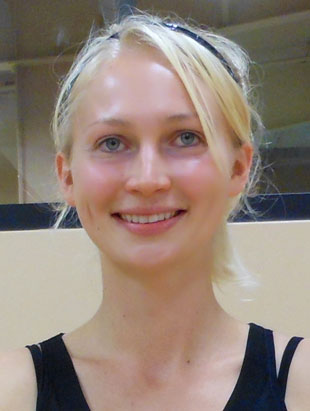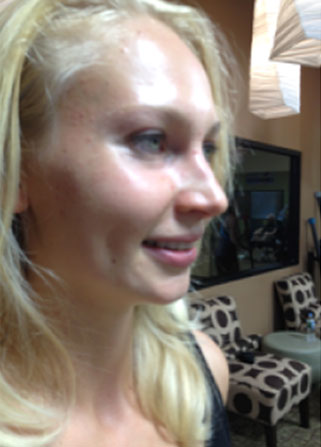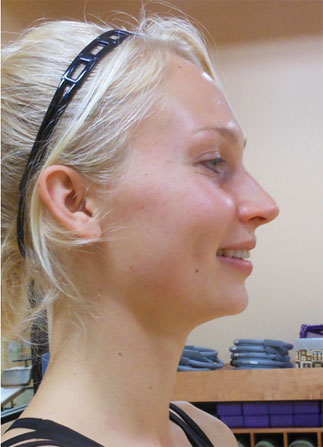 Rough skin, Fine lines, Crow's feet, Large pores, Uneven skin, Sunspots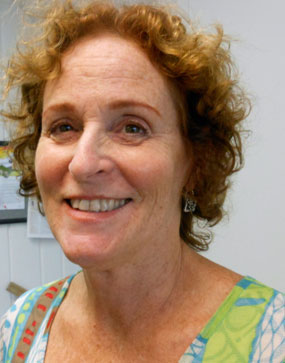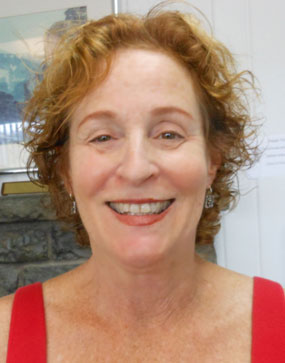 Fine Lines, Dark Spots, Red Blotches, Oily Skin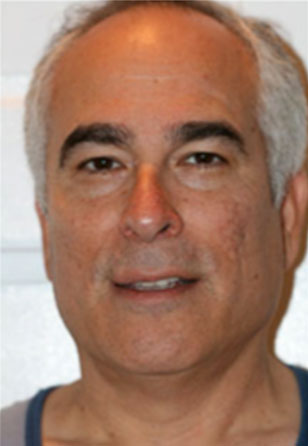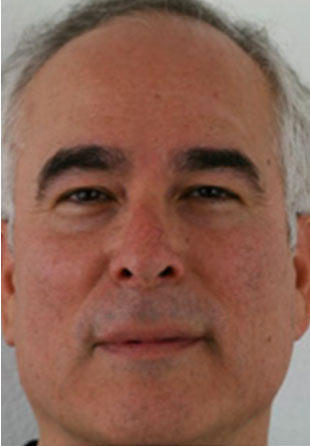 Severe Dry Skin, Age Spots, Lines, Bags Under the Eyes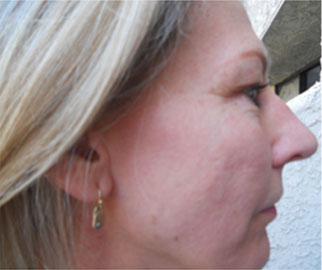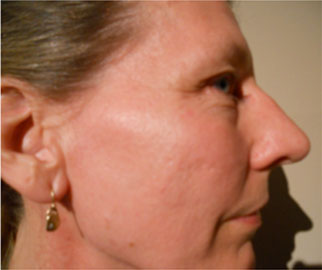 Before & After images for Eyes



Acne
Before and After images for Acne Combination Skin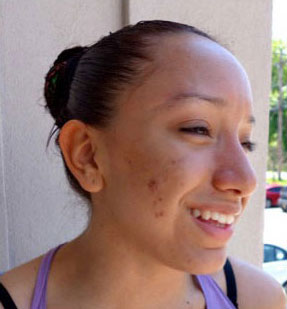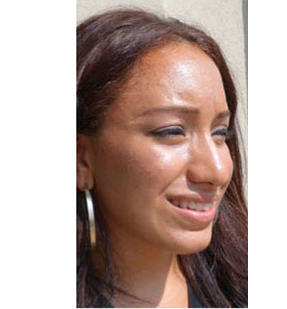 Acne Vulgaris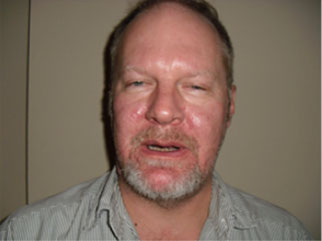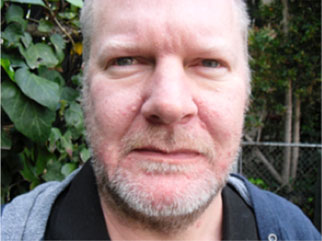 "I am a Hollywood Publicist with an acute form of acne, called Acne Vulgaris, or Hidradenitis suppurativa. It is a deep, cystic form of acne that started in my chest many years ago that has since migrated to my face and neck. I have tried every type of treatment that my dermatologist has recommended, and nothing else has worked as well as EXQUIS Acne treatment. My condition was so bad before starting the EXQUIS Acne treatment that it impaired my ability to work, due to my appearance before."
Diabetes Related Skin Conditions
Skin Problems associated with Diabetes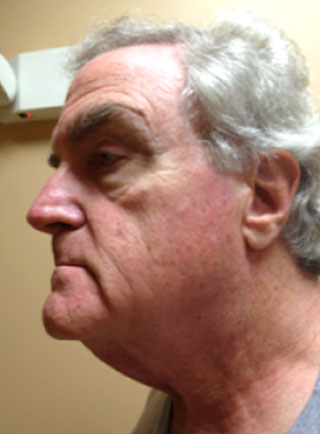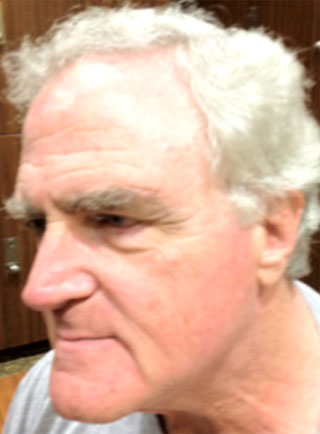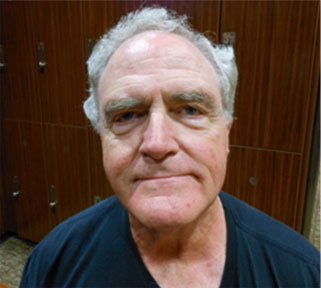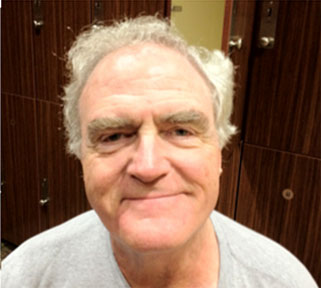 "I am a 69-year-old insulin dependent diabetic with typical liver color, spotted dry rash like rough skin. My ankles have also been plagued with a more intense version of the same condition highlighted by dark scar like blotches, all of which are coming back to a lighter, normal radiant looking healthy skin, within less than three weeks use of Exquis Anti-Aging Moisturizer. Obviously since using your product, I've seen a remarkable difference, and friends are asking to try the product for themselves; which by the way, they should do."
Eczema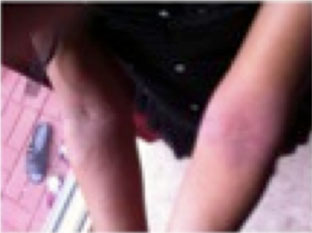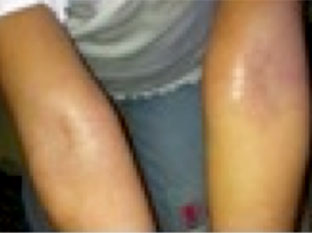 This five-year-old girl was diagnosed with Eczema since she was just 3 years old. Her dermatologist then prescribed Corticosteroid cream that she used for two years, but it was no longer effective. Her Dermatologist then prescribed more potent, Tacrolimus (Protopic) and Pimecrolimus (Elidel) topical creams. The FDA has issued a warning that the use of these prescription creams can cause the development of certain types of cancer. At this point her parents decided against treating her Eczema with potent prescription drugs and instead tried Exquis Moisturizer. In one week she had relief from the symptoms of Eczema.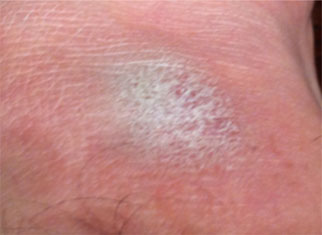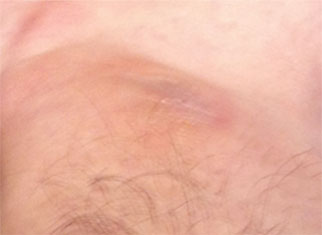 "I must say that I am ecstatic about the results. I have shown several people and everyone is amazed."
~ John Castellano, Los Angeles CA
Other Skin Conditions
Hyperpigmentation, Uneven Skin Tone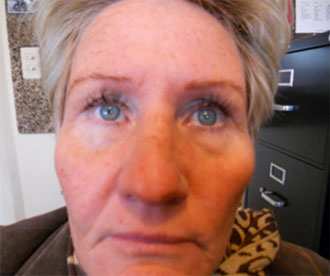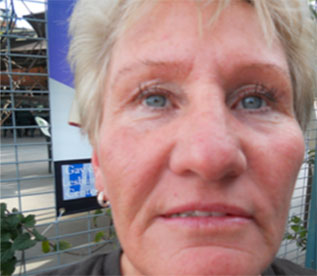 Ichthyosis (Scaling)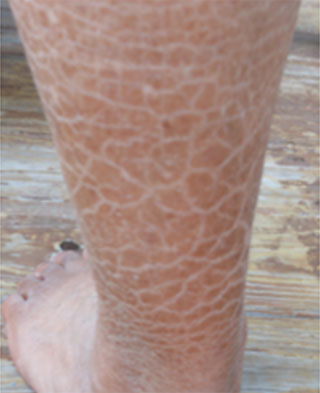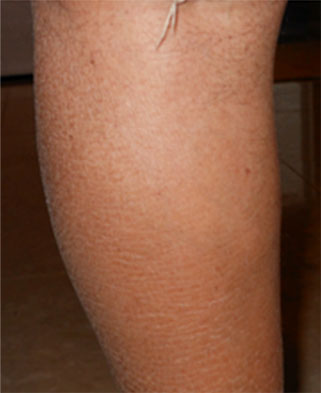 Rosacea, Red blotchy spots, uneven skin tone, clogged pores, fine lines.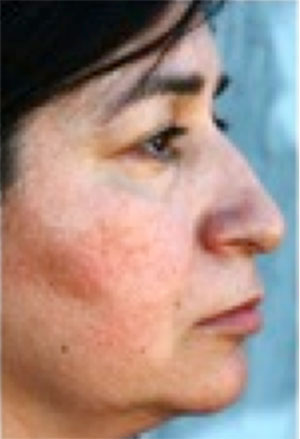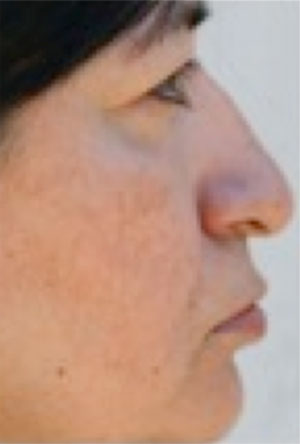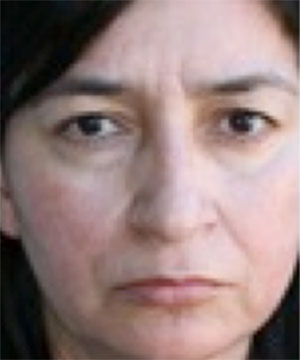 She had red blotchy spots on her checks, uneven skin tone, clogged pores, fine lines and dryness. After 20 days use of EXQUIS Anti-Aging moisturizer, her skin texture is noticeably improved; even skin tone, red spot reduction and the skin appears to be adequately moisturized. Her under eye bags are gone and she has a diminished look of fine lines and wrinkles around the eyes.