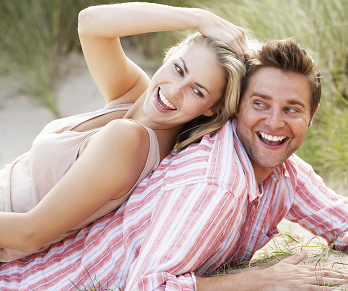 We at Exquis Skincare are happy to see positive feedback from our clients. We want to share some of the stories we have heard from our satisified users and the incredible results they have experienced.
Click the [+] to expand and the [-] to shrink the testimonials.
"I wanted to take this opportunity to let you know how excited and pleased I am with your products. My skin has not looked this good since I was attending Aesthetician school. At that time I was constantly having microderm, glycolic peels and photo facials. Well, I started using your products last Friday night. The cleanser is amazing. I love the gel texture and smell. It foams just enough and washes off easily. After I used the cleanser my skin felt clean. It did not feel tight or greasy which leads me to believe it brought my skin to its proper pH level. As for the moisturizer... again the smell is wonderful and my skin drank it in! The next morning my skin looked brighter and the texture felt smoother. Facial redness and existing tiny papules were calmed down. As I inspected my skin more closely I noticed less blackheads. I was absolutely amazed at how easily the existing black heads I have had for some time were extracted. I have also noticed an improvement in appearance of my fine lines and crow's feet. Your products truly work and I would be proud to use them and pass them on to anyone who would like to see a dramatic improvement in their skin!
With the combination of your knowledge, your positive attitude and skincare line that TRULY works..... I have no doubt you will be extremely successful! I am thankful I had the chance to say, "I knew you when....."

~M. Conklin, NYS Licensed Esthetician
"I am a Hollywood Publicist with an acute form of acne, called Acne Vulgaris, or Hidradenitis suppurativa. It is a deep, cystic form of acne that started in my chest many years ago which has since migrated to my face and neck. I have tried every type of treatment that my dermatologist has recommended, and nothing else has worked as well as EXQUIS. We have been taking photos of my progress with the treatment from EXQUIS for the past month. My face is now 95% clear, following the twice a day recommended application of the EXQUIS acne cream. Please let anyone who is suffering from bad acne, know that EXQUIS works miracles. My condition was so bad before starting the EXQUIS treatment that it impaired my ability to work, due to my appearance before. Hopefully I can begin appearing on camera again soon. Thanks for giving me back my life."

~ W.Barnes, Hollywood Entertainment, Beverly Hills, CA 90211
"Hello! I have been using the Exquis Anti Aging Moisturizer faithfully, and it's given me good results. I especially like that it absorbs into the skin without a greasy feel. It also has a pleasant fragrance that dissipates nicely. My skin seems clearer, without monthly hormonal breakouts. But what I have noticed the most is that the tone of my skin has changed. It seems to be slightly tighter, more even in color and it looks supple, moisturized. There seems to be a controlled micro-exfoliation that is happening, without any redness, peeling and/or hot spots. Along those lines, I haven't had any adverse reaction to the cream, as it feels gentle. It feels good on initial application—cooling, soothing and calming. It's very nice and has been gentle enough even around my sensitive areas like around my eyes and nose. On the whole, it makes my skin texture look and feel smoother. Thank you for allowing me to try it. My husband likes it too."

~ M. Schuloff Smith, Freelance Writer, Editor, Consultant, Florida Board of Cosmetology Member
The micro-beads in the Exquis Exfoliating Gel also added an extra polish to the cleansing, clearing the way for the actives in the rest of the line to do their job. Nice and smooth (but not passive); without irritation.
"I loved the healing Ayurvedic scent of Exquis Anti-Aging Moisturizer, but more importantly, the results are visible in days (especially) with skin tone and discoloration. I love the gentle tingle of the actives, which tells me that the AHA's and essentials mixture is actively restructuring right away. I noticed firmer, even-toned skin quickly and the softening of lines (especially leading up to the crows feet area). This rich cream was a pleasant surprise and I am very pleased by the results!"

~ M. Medrano, New York, NY Beauty Editor & Grooming Editor for luxury print
"The packaging is beautiful for the Exquis Ultra Moisturizer. It looks like an ice cube. The day cream, like the night cream, has a nice, soft, almost powdery herbal fragrance that dissipates well. The day cream goes on easily, and I have used it under makeup as it keeps my skin protected and moisturized well. It also seems to be a good primer for makeup as it smoothes skin texture and improves skin tone—possibly sealing the pores or even creating a barrier from impurities as pores seem to tighten. Skin is soft to the touch and its color is more radiant—perhaps evidence of the micro-exfoliation that is occurring with the synergy of all the products. I have worn the day cream outside and it has protected my skin sufficiently from the sun, as I freckle easily. It also absorbs fantastically, without a greasy feel and without any white residue, which can occur from other SPF face creams. It also seems gentle enough around sensitive areas on my face, as well, and seems to encourage rapid healing of acne blemishes. (I had one on my chin from a hormonal breakout and it is healing well, seemingly with less discoloration or scarring.)
I have used Exquis Deep Cleansing Wash and Ultra Moisturizer for a week. The wash seems to enhance the penetration of the moisturizers, but it does not strip the skin of essential moisture. The low-foaming wash leaves the skin refreshed, balanced, and ready for the day or night creams. The gel-like texture of the wash gives it sufficient slip over the skin, and could possibly be used during shaving for men. Thank you for allowing me to preview your products."

~ M. Schuloff Smith, Freelance Writer, Editor, Consultant, Florida Board of Cosmetology Member
"As you know, and predicted the extraordinary effectiveness of the Exquis Skincare products in clearing up my damaged skin on my face and diabetic soars on my ankles. The ability of your product to heal the skin from within has proven to be amazingly effective and totally productive. Thanks for developing such a revolutionary product. It has been a lifesaver.
I am an insulin dependent diabetic with typical liver color, spotted dry rash like rough skin. My ankles have also been plagued with a more intense version of the same condition highlighted by dark scar like blotches,all of which are coming back to a lighter, normal radiant looking healthy skin, within less than three weeks use of Exquis Anti-Aging Moisturizer.
I never tried to get rid of the brown spots before because I didn't think they were irregular, and my rough skin was perceived by me to be normal. Obviously since using your product, I've seen a remarkable difference, and friends are asking to try the product for themselves; which by the way, they should do. I wish you all the best. I remain very truly yours."

~ A. Peck, Monroe, NY
"Before finding the Exquis Skin Care products, I had accepted the sad reality of a lifetime of problematic skin. There wasn't a product on the market that could improve one condition without worsening another, and so I basically gave up. I gave little attention to my skin care routine, except for using products that would help my acne. I am, after all, 37 years old. If acne was the one problem I could resolve, I considered myself lucky. All together, I suffer from sensitive, combination skin, acne, and rosacea. The first Exquis product I tried was the Moisturizer, and I immediately felt and saw the positive changes in my skin. It soothed my skin moments after application. I could see the redness of my rosacea, acne, and general irritation fading. My dry patches were gently moistened, while my greasy areas stayed smooth and even. Even my fine lines were filling in, leaving my skin looking and feeling as supple as it had when I was younger. I have been using this product faithfully and I cannot believe the progress my skin has made. I wish Exquis had come into my life sooner. Thank you for this amazing product! "

~ Deepika, San Diego, CA
"I have had this skin condition on my ankle for several years and just assumed it was a patch of dry skin. I was told that it was eczema and that I should see a dermatologist. It was unsightly and I really did not want to spend a lot of money for treatment. I was given a sample of Exquis Anti-Aging Cream to try on the area. After 24 hours, the swelling was going down and I was really quite impressed. After five days, as you can see, the eruption is completely gone and it feels like normal skin. I have heard quite a lot about this cream, so I was not entirely skeptical. I must say that I am ecstatic about the results. I have shown several people and everyone is amazed."

~ J. Castellano, Los Angeles CA
"I am a beauty and wellness blogger who gets the privilege to review hundreds of products Exquis Skincare is really amazing I couldn't have been happier with my experience. The ultra moisturizer with SPF (day cream) absorbed so well leaving no sticky residue behind and helped keep my skin protected from the harsh sun. I also enjoyed using the anti-aging moisturizer (for nighttime) it left my skin tone so even. Between using these two products twice a day I saw a dramatic difference in my sunspots. I recommend these products for all of you who have been left disappointed with other creams not helping to even your skin tone and fade sun spots."

~ C. Fiori, at Fiori Beauty Blog
"I suffer from sensitive, combination skin, acne, and rosacea. One of my greatest challenges was finding a cleanser. Because I have an athletic lifestyle, I usually spend beautiful days covered in sun block and sweat. My pores clog very easily due to this as well as the fact that I have greasy areas, on my forehead and around my nose. The Exquis Deep Cleansing Wash has been nothing short of a Godsend for me because it has done what no product has yet to do for me. It thoroughly cleans my face and neck, knocking out acne, yet it is gentle enough to not disturb my rosacea, nor further dry out the areas on my face that are prone to dry, flaky skin. Actually, I no longer believe I can say I have combination skin thanks to this line's cleanser and moisturizer. My skin is even; clean, glowing, rather than shining, and generally healthier than it has been in years. I also happen to love the way the products smell and appreciate that they are made from all natural ingredients. They fit in well with my natural approach to living. Thank you for this amazing product line! "

~ M. Johnson, Chicago, IL
"When I was asked by Dr. Kale to try Exquis skincare products, I was very curious. In an age when every other month we have a new product range, the phrase "advanced ayurvedic care" really made me interested in giving it a try.
The products are really of very high quality. The face cleanser is very effective yet gentle. It gives that unique "natural freshness" and I just can't wait to use it everyday. The day cream has lovely aroma and base, gets absorbed very quickly and gives a 'beaming' effect - the real Ayurvedic touch. The night cream apart from lovely packing has right balance to hydrate and make the skin soft without even slightest visible oil or grease on skin.
I could say that Exquis - Advanced Ayurvedic Care range of cleanser, day cream and night cream is close to being perfect. Wish Dr. Kale and his team much deserved success with this range."

~ Dr. A. Jain, Naturopath, Senior Leader - Spa Operations, The BodyHoliday @ LeSPORT, St. Lucia, West Indies
"It has been three weeks since I am using Exquis Skincare products, I don't see a great difference…however, I have had at least 3 people tell me this week that whatever I'm doing different with my hair, I need to keep doing it because I look 5 years younger. Go figure! I'm not doing anything different with my hair!!"

~ S. Evans, Executive Search Consultant.
"As a producer and editor within the beauty industry for over 15 years, I receive many products - I appreciate testing them all and respect what it takes to develop a line of products. What I want to say now is that Exquis is truly the best combination of three products I have ever tested. This is a big statement, and I am willing to stand behind saying this. The night cream is the leader. It is very active, yet does not "over-work" the skin. It will quickly provide a user results that will be noticeable and long lasting. The day cream is the booster - the second hydrator that compliments the night cream. Cleansers usually go un- noticed. This one will not. It provides good cleaning of the skin, which helps to exfoliate the loosening of top layers of skin that needs to be sloughed off. It is not harsh - it does the job which compliments the night cream and day cream. The three together work in unison and should be a part of every women's regime. This is my truth of using the products. Thank you for having me be a part of this launch to share"

~ M. Camille, Founder, Executive Producer, The Beauty Show
"Our five-year-old girl was diagnosed with Eczema since she was just 3 years old. Her dermatologist prescribed Corticosteroid cream that she used for two years, but it was no longer effective. Her Dermatologist then prescribed more potent, Tacrolimus (Protopic) and Pimecrolimus (Elidel) topical creams. The FDA has issued a warning that the use of these prescription creams can cause the development of certain types of cancer. We decided against treating her Eczema with potent prescription drugs and instead tried Exquis Ultra Moisturizer, which contains Ayurvedic natural actives. After one week we were amazed to see her eczema completely cured."

~ Dr. S. Gorukanti, Director Pharmaceutical Products Development.
"When I was asked by Dr. Kale to try Exquis skincare, I didn't have great expectations. In my long beauty career, I have tried many products and heard many stories. I was intrigued by the science behind it, and decided to give it a try. I have fought oiliness and brake-outs all my life. The one way that I have kept it in check was with glycolics and other harsh exfoliants that through the years made my skin sensitive to any prolonged use.
This product exceeded all my expectations. The acne cream was light in texture and delivered incredible results. The moisturizer made my skin hydrated, smooth without adding any additional oil. Never before has my skin be more supple, my oil in better check and my breakouts, well, simply not there. Powerful results! I hope everyone looking for a natural, result oriented product gets to try Exquis Skincare Products."

~ M. Knowles, President, MK Strategic Spa Consulting
"I have been using Exquis skincare for a couple of weeks now and already can see a difference in my skin. I was using a different product for years and when I came across this brilliant man called Kalidas Kale on LinkedIn he introduced me to his line. I cannot say enough about it in a positive way it make my skin glow which has not been the case for awhile. I have extremely dry skin and eczema and I have seen a huge difference on both levels. The Ultra moisturizer, which I could drink it, so the rest of my body would feel like my face: nice and hydrated."

~ C. Paterno, Philadelphia, PA
"As a yoga instructor, I am always looking for natural remedies and personal care products. These Ayurvedic products are in keeping with my holistic life style while producing incredible results. I recommend Exquis to anyone who cares about their body as well as their beauty."

~ K. Sarri, Certified Yoga Teacher, West Point NY
"I love the Exquis anti-aging moisturizer. It really has made a difference. I don't notice the fine lines and wrinkles, like I did before (and neither did my husband). He says I look refreshed, Fantastic. I recommend everyone give this product a try."

~ K. Key, Exercise physiologist, New York
"Anyone suffering from dry skin – or skin ailments in general – knows that this is a bedeviling condition. Dermatitis causes considerable discomfort from extreme dryness and itching, and can be quite unsightly as skin becomes raw, scaly or inflamed. The search for solution to this persistent problem can be a long one. Dermatologists often admit that there is not much that can be done to confront conditions like dermatitis, psoriasis and eczema. In my experience, prescription drugs can 'manage' skin conditions but cannot offer a long-term cure. This is a frustrating prognosis: patients are left with little choice but to use drugs for extended periods or risk the return of their symptoms. What is needed is alternative that controls symptoms without the adverse side effects that drugs incur. Exquis Ultra Moisturizer provides that alternative.
I noticed a significant improvement in eczema symptoms while using Exquis: the cream immediately calmed irritated skin, and after only a few uses my skin became moister and areas of redness and dryness disappeared. These rapid results were better than any prescription I had tried, not least because Exquis products are plant based, and contains none of the ingredients that carry a risk for harmful side effects. They are worth exploring for anyone who is searching for an alternative method for treating pernicious skin ailments."

~ H. Rice